Google introduced Android on just about any platform you can think of so naturally the company is bringing Android to Chrome OS and the Chromebooks. It's just the early days, but Android apps will run on Chromebooks with minimal changes from the app developers.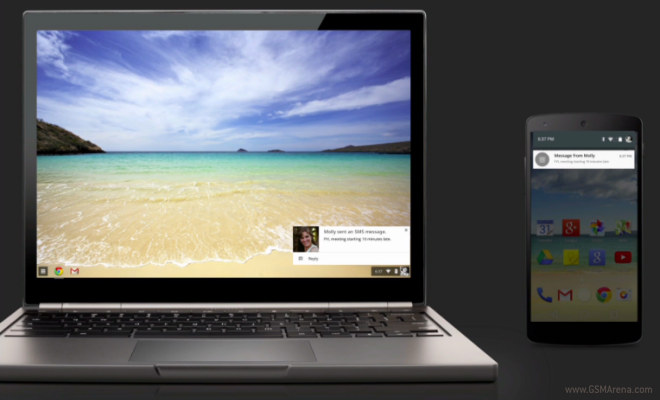 Integration with your phone goes beyond just running apps too, similar to the new Mac OS X Yosemite you'll receive call and message notifications on your Chromebook.
Google Now cards already show up on Chrome OS, but now general Android notification will also be able to pop up on the laptop's screen, including a warning that your phone is running low on battery.
As for apps, both tablet and phone apps will run in windows just like native Chrome OS apps. For text input the app will swap the on-screen keyboard with the physical one, apps can even make use of the webcam on the laptop (so Vine works just fine).
Similar to the smartwatch / smartphone interaction, just being near your Chromebook (and your Android phone in your pocket) will unlock the laptop and will sign you in with your user.
While Google was talking about the new Chrome OS features, the presenters didn't miss an opportunity to brag about how well Chromebooks are doing – the top 10 laptops on Amazon are Chromebooks and they are seeing 6x more adoption in K-12 schools in the US.
Also Google is up to 8 new manufacturing partners making 15 devices that are on sale in 28 countries.