We've got the live coverage from Apple's Worldwide Developer's Conference, where Apple has just announced the latest version of its desktop operating system, Mac OS X Yosemite.

Continuing the naming scheme of famous California landmarks introduced with OS X Mavericks, Yosemite introduces translucent windows menus, redesigned dock icons, an updated Spotlight search feature, iCloud Drive cloud storage integration, and a new widget bar.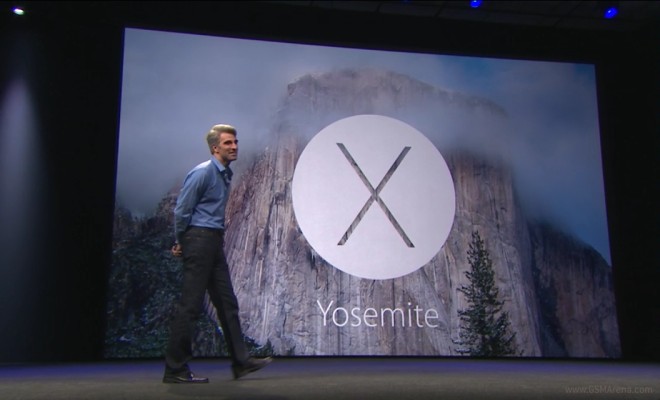 Mac OS X Yosemite features a fair amount of new visual flair. Besides the aforementioned translucent window menus and iOS-style icons, there's a new "dark mode" for fans of a less obtrusive black color scheme.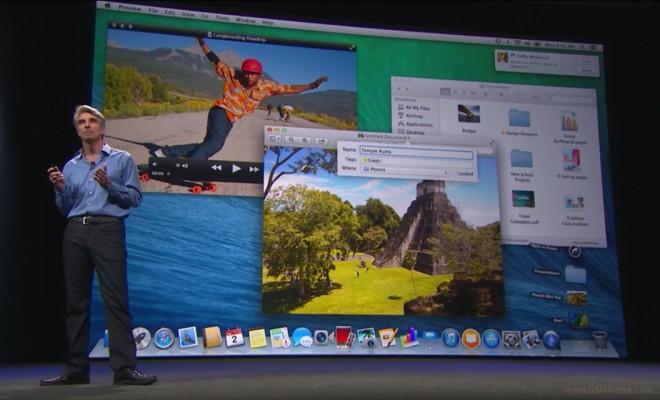 But it's not just cosmetic – Apple has been hard at work at integrating iOS and Mac OS features as well. You can now access open web pages, documents, and even use your Mac to accept incoming calls made to your iPhone – even if that device is charging in another room in the house. There's even a new feature called Handoff – allowing you to start an email on your iPhone and then finish it on your Mac with as little effort as a single click (as long as both are on the same network, of course).
Also, the notification center now features widgets for weather, stocks, calculator and others. You get notifications for calendar, reminders and news all in one place as well, including your schedule and other personalized information – think mobile notifications, a one stop shop for all of them.
Spotlight, the Mac OS search feature, now comes front and center in all Yosemite operations. A search bar gives you and index of not only your local documents and apps, but does internet searches as well. Just typing in a current movie title will bring up local showtimes combined with news and streaming services, while typing in a contact name will display scheduled appointments and conversations.
Mac OS X Yosemite will be made available for as a free public beta this summer (not typical for new Mac OS releases in quite some time), with a full release coming later in the fall. A developer preview is available immediately.
If you own a Apple device and would like to watch the WWDC keynote live, go here.