Google has released the Android 4.4 KitKat binaries and factory images for the LG Nexus 4, the original Asus Nexus 7 and Samsung Nexus 10.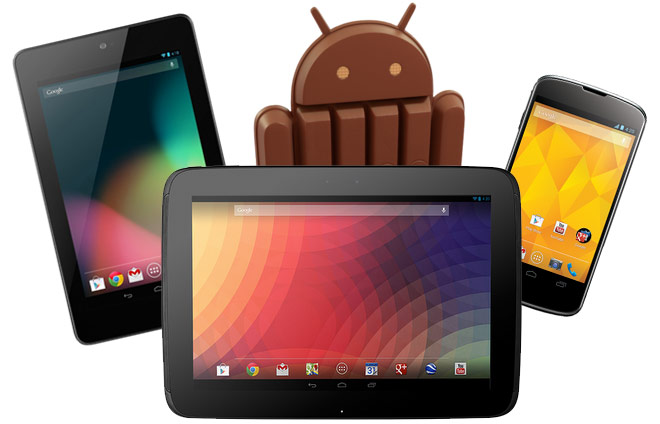 In the KitKat announcement bulletin, Google said the factory images will come after the OTA updates have started rolling out for all devices, but it has jumped the gun and now users eager to have a taste of the latest version of Android can do flash those themselves.
Mind you, if the bootloader of your Nexus product is locked, then your user data will get deleted. If it's not, then you'll be presented with an option to skip the data wiping and just install the update.
Now, follow the source link below and get cracking. You can find beautifully laid out instructions on the exact steps of the flashing process following the via link. Happy flashing!