The Asus Eee Pad Transformer is scheduled to receive Android 3.1 update in the first half of June. Sure enough, the update leaked out and it seems to be the final version. Some improvements were made along with some bug fixes for the dock.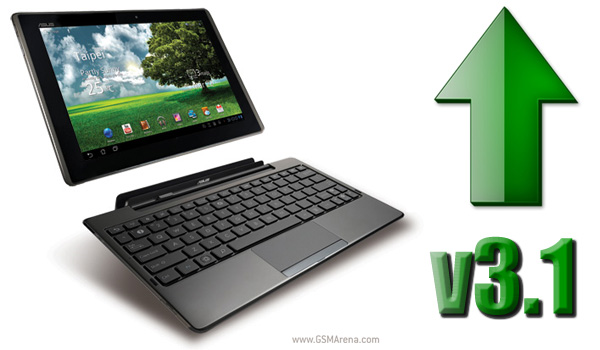 You could wait until the update is out officially (just a couple of weeks if there are no delays) but you could update now if you're willing to risk it.
Performance and responsiveness of the Asus Eee Pad Transformer was improved and there's a marked increase in 3D performance. Strangely, JavaScript performance is worse in v3.1. Scrolling is better and HTML5 videos can now play inline (instead of always in fullscreen).
AnandTech have updated their Transformer and have ran quite a few tests on it. They report that dock-related bugs have been fixed, support for USB devices is much improved and there's a new power-saving mode when the tablet is docked too.
The Eee Pad Transformer gets a few more goodies from the Android 3.1 update – for one, the task switcher is a scrollable list and fits more items (it should have been like this in v3.0 if you ask me) and widgets on the homescreen are resizable.
You can check out the AnandTech article for more details on what the update brings.
As for the update process itself, it's straightforward and you can be done in 5 minutes. This thread in the Android Central is where you can get the firmware and read how to perform the update.