The Acer Iconia Tab A500 and the Asus Transformer will be getting the latest Android Honeycomb version 3.1 in early June.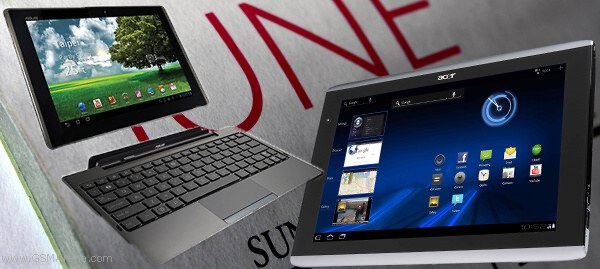 This was supposedly confirmed by both companies to This is my next dot com. Asus indeed has confirmed it on its Facebook page.
Honeycomb 3.1 adds performance improvement, stretchable widgets and USB Host support to both tablets. Although the Iconia Tab A500 is said to receive the USB Host treatment before the 3.1 update and the Transformer has it through its keyboard dock.
There isn't a specified date yet but early June indicates the first two weeks. The updates will be over the air so there will be no need for connecting either device to your PC.