Google just went through their dedicated Andoird event, officially announcing and showcasing Android 3.0 Honeycomb. Android is definitely branching in two directions and Honeycomb won't be available for smartphones.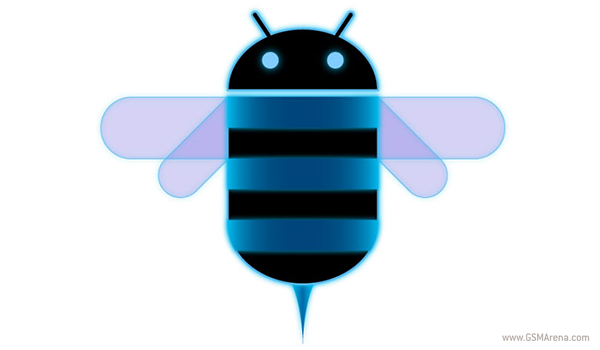 Another new thing that came off the press conference was this little cutie – the blue Android bee.

Update 03 Feb: We now have video footage of the full presentation. Hope you enjoy it:
With the XOOM in hand, Hugo Barra, Android product manager at Google, demonstrated the homescreens and the new functionality in Honeycomb. The new user interface is obviously meant for tablets.
The good thing is that Honeycomb will be backwards compatible with older apps. The well-known game Fruit Ninja was demonstrated on stage running on the Motorola XOOM.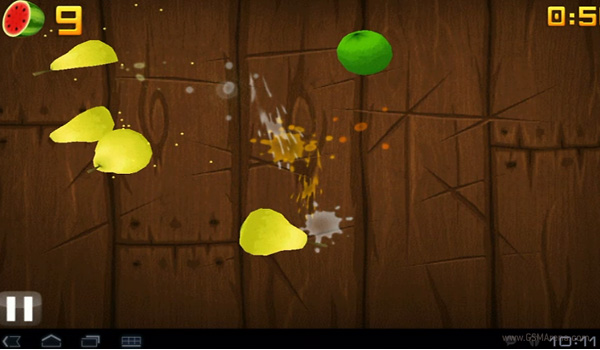 An interesting novelty in Honeycomb is the implementation of the so called Application Fragments. Basically those represent different panes on the screen that allow the user to do different actions. Instead of new windows popping up and consuming memory, if new information within an app is requested, one of the two Fragments simply slides away and the new fragment comes in its' way.
Speaking of performance and optimization, Hugo Barra made it very clear that they've put a lot of effort into taking full advantage of 3D graphics. Hardware acceleration will be supported in Honeycomb, which alongside the new Animation framework that is going to be present in the new SDK will allow developers to introduce new and, hopefully, nicer animations in their apps.
Some exciting apps were showcased, too. Google Body, for example, is the "Google maps for the human body", as Barra described it. It will allow you to kind of make a quick diagnostics of your body and if you feel pain somewhere, you could search for the medical terminology and give your doctor a better idea of your condition.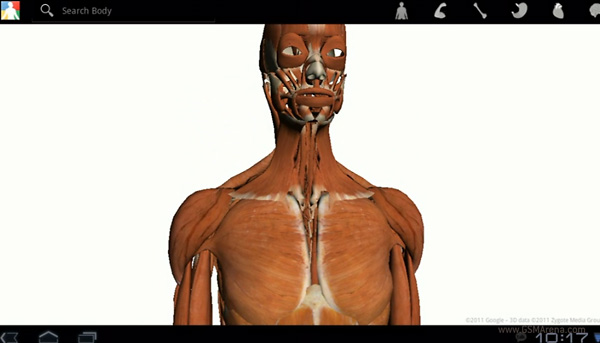 The Music, Camera and Video recording apps were presented as well. Their refreshed UI certainly looks cool and very user-friendly. The Android design team has definitely done a great job of making it tablet-friendly, while keeping functionality to a top level.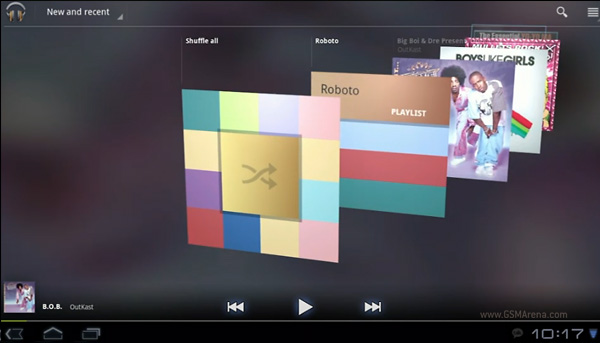 One of the biggest announcements in the presentation was the new Android Web Market and the new way of how apps are going to be purchased. You can check out our news about that.
We'll certainly try and embed some demo Honeycomb videos for you to check out since still images can hardly convey the new stuff.