A research report coming from KGI Securities analyst Ming-Chi Kuo suggests that the second-gen Nexus 7 is going to pack a substantial upgrade compared to the outgoing model. He suggests the new Nexus 7 would feature a quad-core Snapdragon S4 Pro processor and is going to run Android 4.3 Jelly Bean.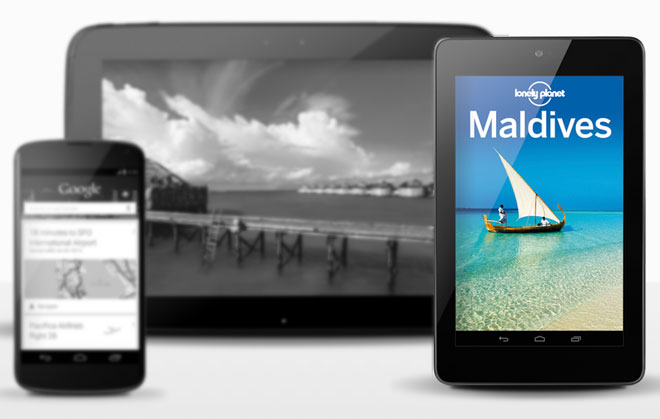 The upgraded slate is still going to be manufactured by ASUS with the 7″ display left will bring a major resolution boost – 1920 x 1200 pixels. And if that didn't sound good enough, Google is likely to leave the price tag untouched – $199 (8GB).
The new Nexus 7 is going to run Android 4.3 Jelly Bean and will feature NFC, HD front-facing camera and a 5 MP main snapper. The latter seems unlikely, as the pricing is indeed very competitive to include all the aforementioned specs. The Analyst predicts Google is expected to lose between $5 and $10 per unit sold.
Here's a list of parts that the analyst Kuo reckons would go into the new Nexus 7.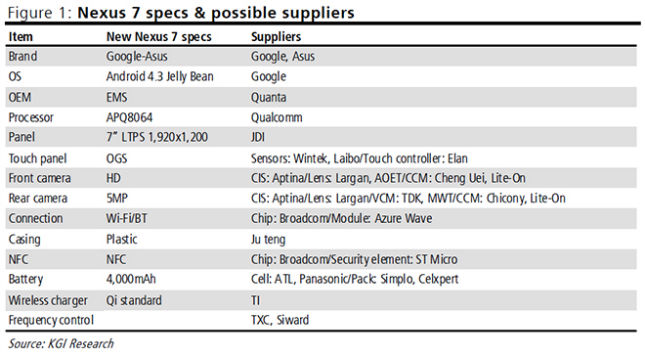 Another interesting feature is the 4000mAh battery which will support Qi wireless charging. Deriving from this information, it's very likely for Google and ASUS to launch wireless charging accessory in the form of a pad or dock for the slate.
We'll see how Kuo's prediction pans out when Google I/O commences on May 15.