With the Galaxy S4 having already leaked in a brown suit, it's time for the Galaxy Note 8.0 to do the same thing. Renowned leakster evleaks has brought up to light an official Samsung photo of the compact slate in a brown color.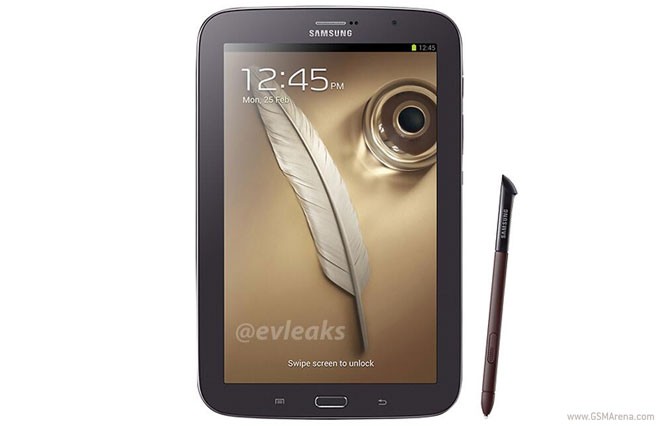 As you can see from the photo above, the S Pen is also going to sport the same color as the tablet, making for one very stylish accessory. The Samsung-made tablet is also said to launch also in white, grey and red around mid-June, but a more specific time frame is yet to be confirmed.
Samsung seems to be very keen on providing users with as much choice as possible, and that's always a good thing. However, I am not so sure how many customers would prefer a brown tablet instead of a more conventional white or black offering.
Which colors do you prefer your tech to be in?