It turns out that, along with the usual spat over current and past products, the legal battle between Apple and Samsung can also offer a look at future releases as well. An upcoming Samsung tablet with the rather unusual screen size of 11.8″ has been revealed in court papers from the Apple v. Samsung trial in California.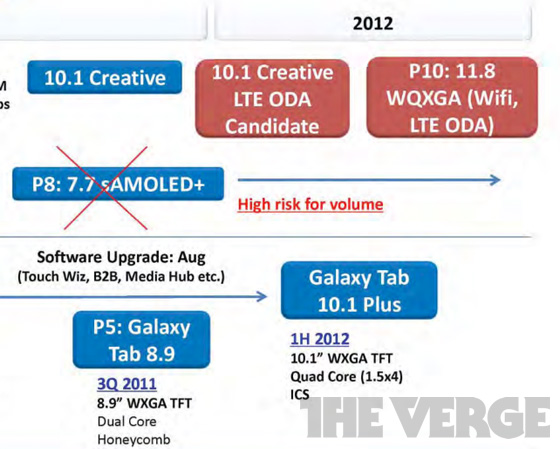 Codenamed P10, the slate is listed as having the 'retina' moniker deserving resolution of 2560 x 1600 pixels. That's right in line to compete with Apple's latest iPad, whose screen is with lower resolution, but slightly better pixel density due to its smaller size.

Since this is not the first time we've heard about such a tablet coming our way from Samsung, all we are left with is to be patient and wait for an official announcement. It might happen as early as August 15.