AMD used the press day before the start of CES to announce its latest Radeon 8000 series of desktop and mobile graphics.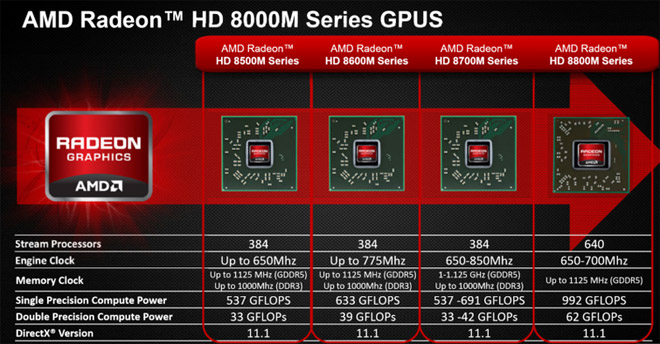 Based on AMD's Graphics Core Next architecture, all cards are built using the 28nm manufacturing process and come with support for Direct X 11.1 graphics.
The entire series support PCI Express 3.0 and while AMD wasn't ready yet to announce its high-end chips (which are coming next year), the company talked a lot about its the low-end (8500M and 8600M) and mid-range (8700M and 8800M) offerings.
Most interesting of the bunch is the HD 8800M with an engine clock of 650-700MHz and GDDR5 memory clocked at up to 1125MHz. The GPU also sports 640 stream processors.
AMD even posted a comparison chart pitting the top dog in the 8800 series – the 8870M – against the GT650M, and, well, the AMD destroys it.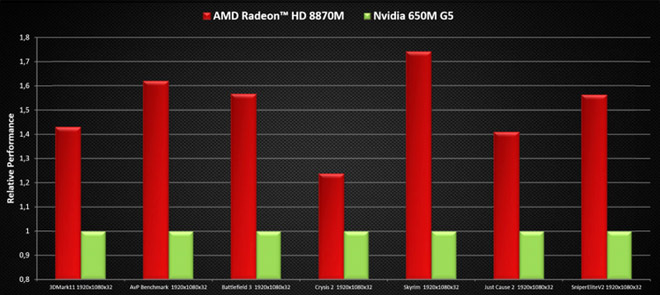 Additionally, the chip manufacturer has released its HD 8000 desktop series of GPUs to Desktop OEMs. AMD announced that the new graphics cards will make their way into Lenovo, Dell and many other systems to come in the following months.
For more information and full specifications of the latest desktop and mobile GPUs from AMD, check out the links below.