After just one short week on the market, Amazon's set-top box dubbed Fire TV has overtaken Google's Chromecast as the best-selling device on Amazon.com.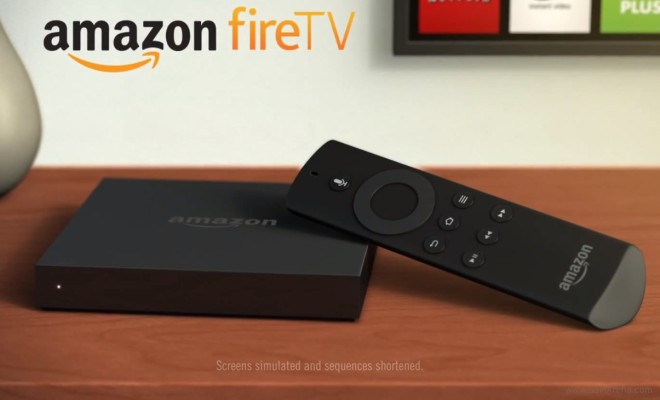 Although the actual metrics used to generate top-selling devices on Amazon are a mystery, it's a particularly impressive feat given the extremely short time the device has been on market. Undoubtedly, placing the device on the homepage of the most visited online retail site will do wonders for the sales of any gadget.
The media streamer was unveiled with a $99 price tag amid much fanfare last week, and aims to offer gaming capabilities in addition to the wide array of TV shows and Movies.
The device itself is powered by a Qualcomm Snapdragon S4 chipset with 1.7GHz Krait 300 CPUs and Adreno 320 GPU, alongside 2GB of RAM and 8GB of built-in memory. Connectivity options include dual-band, dual-antenna Wi-Fi, Bluetooth 4.0, type A HDMI (there is support for output resolution of 720p@60fps and 1080p@60fps), 10/100 Ethernet, USB 2.0, optical audio, and a 5.5mm DC jack.
Media streamers have been all the rage recently, with the top 10 Amazon best-sellers including Fire TV, the aforementioned Chromecast, and Apple TV alongside two Roku models. Google is apparently hard at work on a service to capitalize on this trend, if earlier leaked Android TV screenshots are any indication.