Amazon, being the symbol of consumerism that it is, has some strange ideas of what constitutes an appropriate – never mind good – gift for Valentine's Day. Honey, I got you some Kindle tablets and e-readers, they were on sale!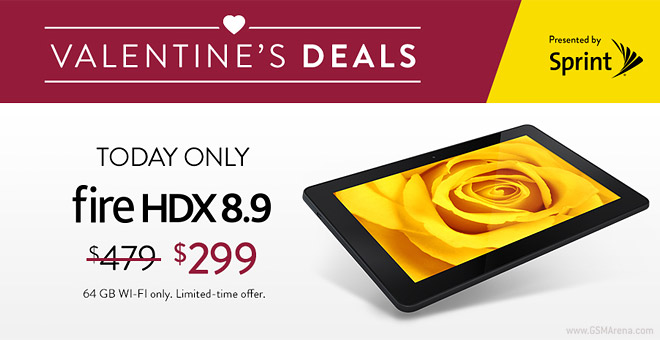 Jokes aside, the Kindle Fire HDX 8.9 (64GB, Wi-Fi) has been slashed from its normal price of $480 to just $300. That's not a bad deal for an 8.9″ 2,560 x 1,600px display, Snapdragon 805 and a free Amazon Prime subscription.
If this one is too capable, then the older Kindle Fire HDX (7″, 16GB, Wi-Fi) and Fire HD 7 (8GB, Wi-Fi) are $40 and $25 off respectively. Then there are the entry-level Kindle Fire HD6 and HD6 Kids edition get minor price cuts too, $15 down.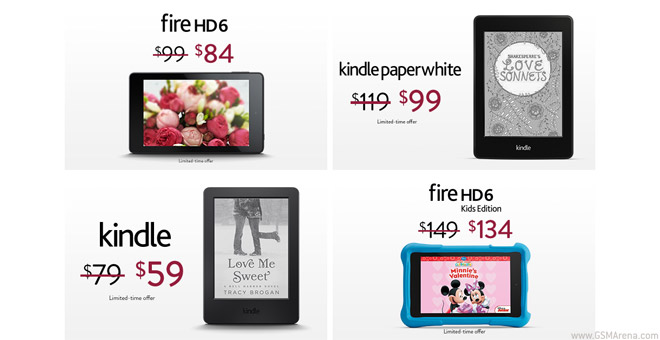 The e-ink Kindles get $20 cut from their regular prices, which puts the base model at $60 and the Paperwhite model at $100. You can also get $20 off the 3G-enabled Kindle Paperwhite (now $170), but keep in mind you have to give $10 back if you don't want "Special offers," which is Amazon talk for ads on the lockscreen.
Keep in mind that those are limited-time offers.