Amazon has finally released its Cloud Player app to iOS. Right now only the iPhone and iPod Touch units running version 4.3 or later of the platform are supported.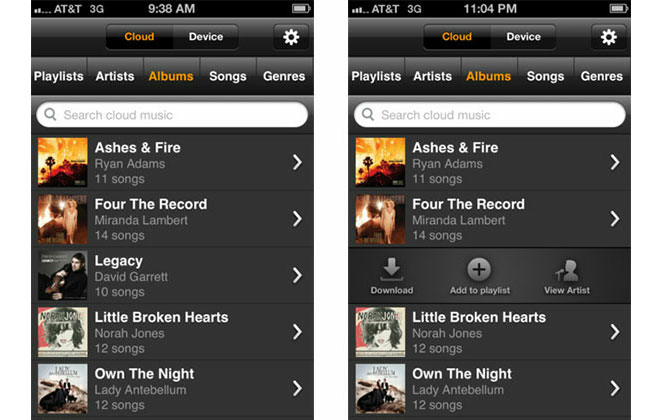 The app provides an alternative to users, who don't feel happy about iTunes' DRM policy on songs and makes it possible to play the tracks from the Cloud Drive. Unfortunately, purchasing songs is not an option just yet, but the good news is that AAC tracks are transferable.
Amazon kindly offers unlimited storage space for songs if you go for any of the storage plans. If you don't feel like paying, Amazon covers you with 5GB free storage.