A research carried out by mobile app analytics service Localytics shows that despite the fuss the Google Nexus 7 generated, the Amazon Kindle Fire range of tablets is the one with to dominate the Android market.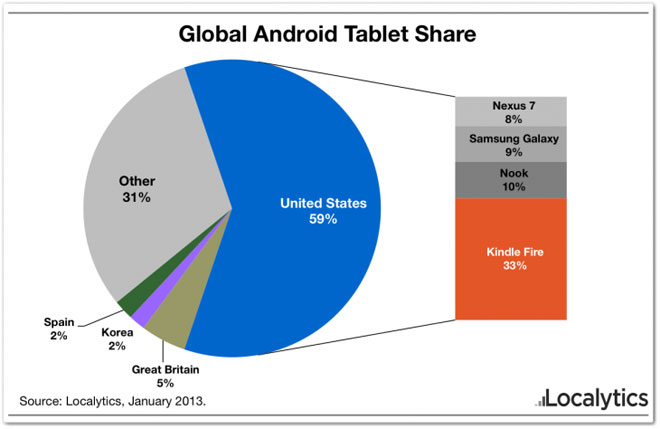 Localytics claims that it used data from over 500 million unique devices during its research and came up with some pretty interesting numbers. As expected the US is the largest tablet market in the world, accounting for 59% of the Android sales globally.
The Amazon Kindle Fire is the dominant force there – so much so in fact that the Fire units in the US alone account for whopping 33% of all Android tablets globally. Given that only 89% of the Kindle Fires are actually sold in the US, this brings the total share of the Amazon tablets to 37%.
Nexus 7 owners in the US account of just 8% of all Android tablet users, while Samsung's Galaxy range sits at just 9%. Barnes and Noble's Nook is second claiming 10% of the market with its US sales. Obviously the report doesn't have detailed breakdown for the sales of theses slates in other countries, so we are unsure how big their global share is, but it's certain that they are far behind the Fire lineup.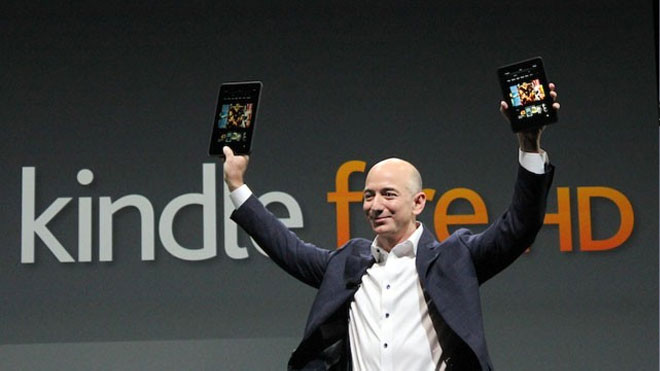 The upshot of all of this, according to Localytics is that Android developers working on apps for Android tablets should strongly consider getting their apps to Amazon's App Store.
In the meantime, any Android developer with a focus on tablets should be distributing their apps in the Amazon App Store. The degree to which Amazon has dominated their most serious geographical market should speak to the future potential, and since Google Play is unavailable on the Kindle Fire family, adding Amazon's App Store as a distribution channel is important.