Amazon US has dropped the HTC DROID DNA price for by $50 and is now offering the smartphone $150.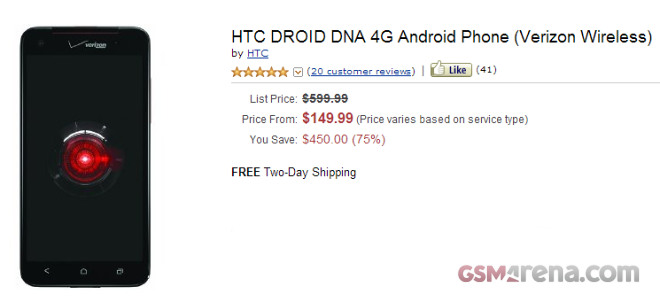 Naturally, the offer only applies if you are willing to sign a two-year contract with Verizon.
The DROID DNA is one of the most impressive smartphones out there featuring a 5-inch 1080p display and powered by a 1.5GHz quad-core Krait processor, the Adreno 320 graphics and 2GB of RAM. You can find the full specs here, while our detailed review is over here.
Any takers?