The Asus VivoTab RT TF600T is getting on two years old now and Amazon is clearing out its stock by slashing the original price to just $175. The Windows RT platform is drying up on the vine, but getting a 10.1″ tablet under $200 is still a pretty good deal.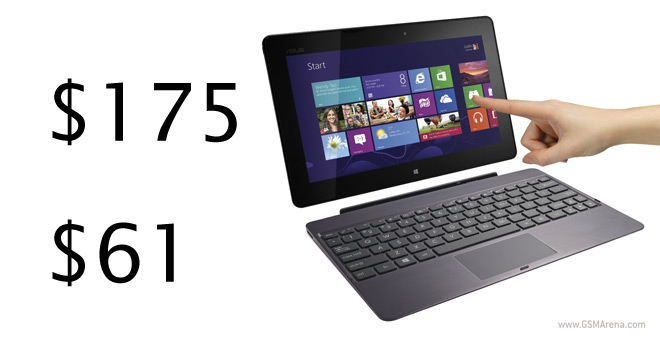 Before non-US readers get excited I should clarify that the price cut is only available on Amazon.com.
The Asus VivoTab RT features a 10.1″ Super IPS+ LCD of the rather low 1,366 x 768 resolution (for 155ppi pixel density). That's not great but at least the top layer is Gorilla Glass.
The tablet runs Windows RT on an NVIDIA Tegra 3 T30 featuring the now-outdated quad-core Cortex-A9 processor and 2GB RAM. This model also comes with 32GB of storage, a 64GB version is available but that's $100 extra, more than enough to buy a large microSD card.
Granted the specs of the VivoTab RT are nowhere near a modern flagship tablet, you can throw in a keyboard dock which is also heavily discounted – $61 (limited stock left) – for a proper typing experience (92% sized QWERTY), 7 extra hours of battery life and a full-size USB 2.0 port.
Note that the tablet itself weighs 525g (1.16lb) and the dock doubles that.