Today isn't only the day when the iPhone 4 hits it off (sort of) but it's also the birthday of the latest and greatest Apple Mac mini, which now comes in an aluminum unibody and packs an HDMI port and an SD card slot and is said to deliver up to twice the graphics performance. Oh, and it still is as sleek as it's ever been. Prices start from 700 US dollars.

According to Apple, the new Mac mini is the most energy efficient desktop in the world but while I can't confirm or deny that I would only add that it's also the slimmest Mac mini out there. And thanks to the integrated power supply you don't need an external power adapter so the total volume of the system has shrunk by 20 percent.

This is the most powerful Mac mini, too. It features an Intel Core 2 Duo processor, NVIDIA GeForce 320M graphics and a up to 500GB of storage. On top of that you get an HDMI port and an SD card reader.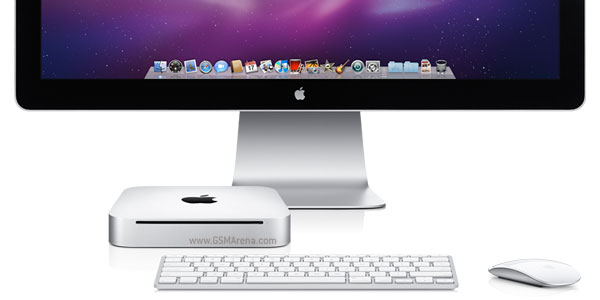 Unfortunately, this cutie's prices start from 700 US dollars and reach 1000 bucks for the most advanced version.
And here are some live shots of the newbie. You can also check out this Apple Mac mini hands-on.










Apple Mac mini live shots (image source)