Samsung will be releasing an official Android 4.4 KitKat software update for its flagship Galaxy S4 smartphone. Nevertheless, if you don't want to wait until January, today a CyanogenMod 11 ROM based on the latest version of Android has been released for the phone.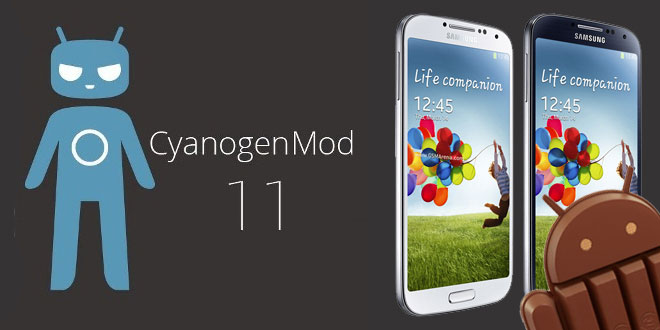 The ROM is in currently in Alpha, so it's only suitable for enthusiasts and people who are willing to help with finding (and fixing) bugs. Currently, the bug list is quite long, but that's understandable. Some of the most annoying bugs includes non-working screen auto-rotation, low microphone volume and no video recording.
Furthermore, some apps experience problems with storage, there's no haptic feedback and images don't get displayed in the gallery. There are more bugs, but they'll be surely get fixed over time.
The good news is that users are reporting that the ART runtime is running flawlessly and improves performance quite a bit. If you're eager to get your hands on the unofficial CyanogenMod 11 alpha ROM and experience pure Android 4.4 KitKat on your Samsung Galaxy S4 (I9500) follow the source link below. Instructions on how to install it await you there, too.