A photo of what looks to be the front panel of the upcoming fifth-gen Apple iPad has surfaced today, giving us a hint of what the upcoming slate might look like.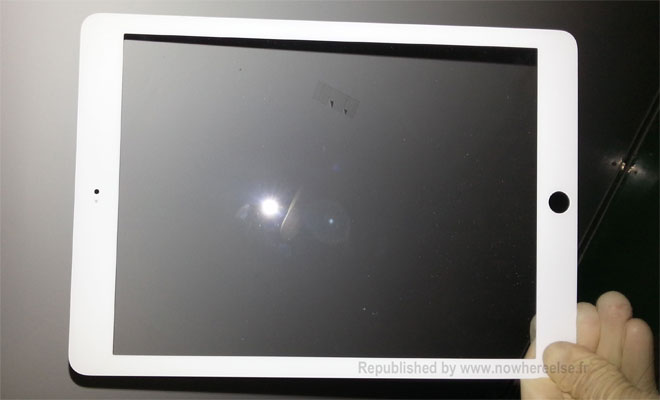 Judging from the photo, the new iPad will sport many of the design characteristics of the iPad Mini, but on a larger scale. The edges aren't as round as the current-gen iPad, and the side bezel is much narrower, too. The usual Home button appears to be intact as well.
As always, this information should be taken with a pinch of salt, but the guys over at nowhereelse.fr, who obtained the photo in question, have a history of accurate leaks.
Additionally, the photo of the alleged iPad 5 front panel suggests that the production of the slate has commenced. If everything goes as planned for Apple, we should see the iPad 5 ready for prime time some time this autumn.