The line of cheaper iPhones which Apple is supposedly preparing to launch alongside the iPhone 5S have leaked several times already, including this latest image below, which purports an iPhone mini name.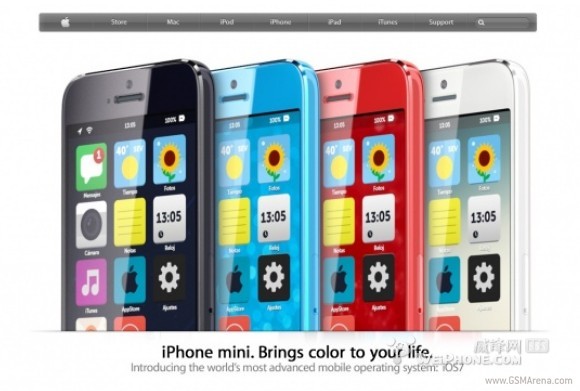 Besides new color schemes and more cost effective materials, the latest rumors surrounding the budget iPhone range include mass production of the models currently under way, as well as leaked pricing. Turns out budget version isn't that cheap after all.
Sonny Dickson, the man behind several accurate Apple-related leaks in the past, posted on Twitter what he alleges will be the pricing of the new cheaper iPhone line.
Currently, the cheapest unlocked phone available from the online Apple Store is $450 for the 8GB iPhone 4, which means that the base model of the budget line will run you about $100 less for double the onboard memory – not out of the realm of possibility, especially if cheaper manufacturing materials are thrown into the mix. It's also anyone's guess what hardware will be available inside, so there might be some cost cutting going on there, too.
Also floating around is the rumor that mass production of the new budget models is already under way, which aligns with reports we heard last month of with an eventual launch date this September. Here's hoping we hear something from Apple's camp towards the end of summer.