Last time we mentioned the British jeweler Alexander Amosu was around Valentine's day when Amosu Couture released an iPhone 4 covered with pink Swarovski crystals. Now, the object of the jeweler's talented work is no other, but the rather conservative BlackBerry Bold 9780.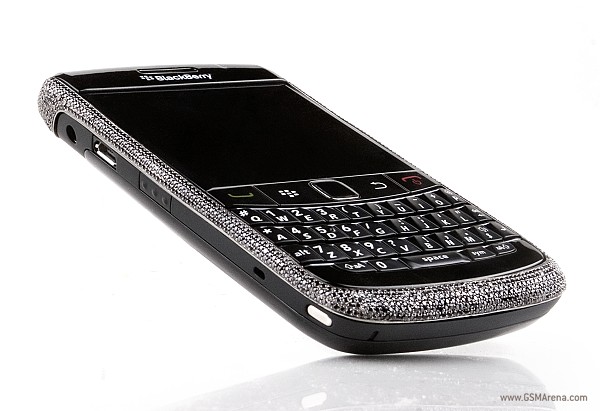 This time, the BlackBerry does not change color. Instead, it gets covered with 1400 diamonds with an approximate weight of 15 carats. The back of the phone switches its faux-leather jacket for a back cover made of 18K black gold. The cost of this unusual treatment for you Berry is a mere £16,000. The price also includes a special golden number, ending in six consecutive digits (only in the UK), as well as a crocodile leather case in a color of your choice.
I have seen quite a few luxury phone offerings. What got me particularly interested in this one is the way it is marketed by Amosu:
"Buying an Amosu product is a perfect investment as gold & diamond prices have risen, nothing better than having an item of luxury that could possibly increase in value. Gold and diamonds can be reused when upgrading to another phone or be used to set into jewellery with one of our specialist Amosu goldsmith. Making it, everlasting!!!"
How about that, Gresso?
What do you think? Does this look like a good deal to you? Let us know in the comments section below.