Imagine that you live in a perfect world where the budget for your next phone purchase is $30,000. You are already tired of diamond and gold encrusted iPhones, Blackberrys, and whatnot, and feel the need to be somewhat different. Oh, and yes, I almost forgot – you also have a passion for fine watches.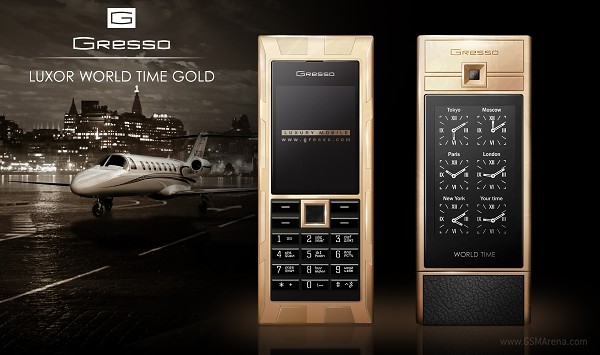 The answer to all your heavy phone requirements comes from nowhere else but Russia in the face of Gresso Luxor World Time Gold.

Expanding the already available Gresso's Luxor series, the phone is crafted from 18K gold. Its screen has double anti-reflective sapphire crystal just like in the finest Swiss watches. The keyboard keys are made from the same material. The back of the phone houses six independent watch mechanisms which are covered by (again) sapphire crystal.
The price of this phone/timepiece is exactly $30,000. Interestingly enough, there is no information on the internal hardware of the phone or any technical specs. But with such a dramatic appearance, we can safely assume that they can be overlooked.