A few days ago we reported about a sketchy update service on Micromax phones. Multiple users complained that they were seeing ads in their notification areas or, even worse, completely new installed apps that they never approved. All these unpleasantries appeared after updating the phone's firmware.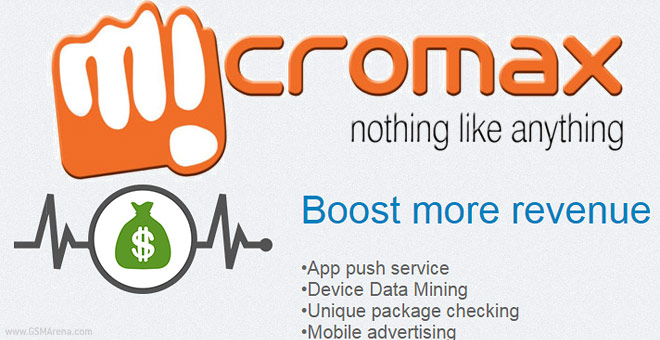 Today ADUPS issued a statement on the matter. The company denies any involvement in such activities through its services and suggests false claims by competitors.
ADUPS Technology, cooperating with Micromax, has opened an investigation into those claims and promises to pursue legal actions.
Here is the official statement:
"ADUPS Technology is the leader in FOTA technology and the best professional FOTA service provider in the world. More than 60% smart device manufacturers have adopted ADUPS FOTA so far.

Our customers trust us can provide a high-quality FOTA solution to them to continue to develop high-performing and sophisticated smart devices for their end-users around the global.

We have helped our vendors to release a mass of updates in the past three years. Even so, we have never received any complaints from our customers and end-users for any bad service.

ADUPS will never do any operations unrelated with updates without knowing of our customers and their end-users.

About remotely installing unwanted apps and AD push on Micromax phones, we began at once to investigate the case with Micromax. We have suspected some competitors slandered us behind our back and we will detect the truth by pursuing legal claims. Those guys released network of rumor must be responsible for this event and all losses. We have got the sample device and some snapshots about this event, we will submit another statement about this after we analysis the applications integrated before and trace the system logs."
Hopefully those issues will be resolved quickly. Whether those are all false claims or not, the issues need to be rectified so users get the experience they deserve.