Ads sell you a phone and that's it, right? But if ads can go on after you bought the phone, someone stands to make a lot of money – India-based phone maker Micromax found a way to do just that. Multiple users complained that they were seeing ads in their notification areas.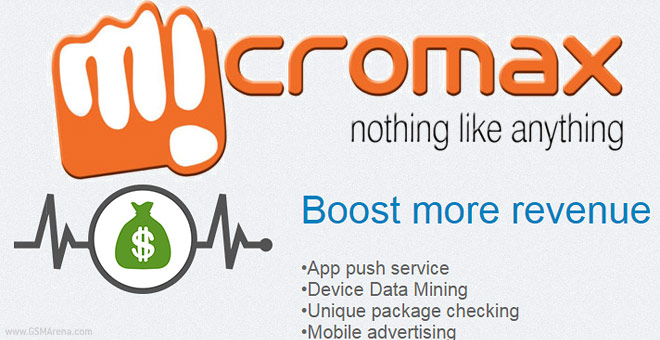 Worse still, they found new apps on their device that they didn't install themselves.
Some digging revealed that it's the FWUpgrade.apk that's the culprit. This is a replacement to Google's Over-The-Air update service, written by a Chinese company called Adups. The website for this company lists the strategy to "Boost more revenue," which includes data mining your device aside from pushing apps and ads on your device.
XDA-Developers conducted an investigation and found proof that FWUpgrade is behind these shenanigans and offers a solution. This includes obtaining root and disabling the service over ADP. You can re-enable it later if you need an update. Follow the guide here for a step-by-step instructions.
Now, it's conceivable that Micromax was duped by Adups to use this misbehaved update service. The other option is that this is a deliberate action by Micromax, we'll wait and see how the company responds.