Yesterday, at its Adobe Max 2011 keynote, Adobe unveiled a whole family of Touch Apps designed to help creative minds throughout their design processes when they are on the go. Leaded by Photoshop Touch, the Adobe Touch Apps are going to be available for Android tablets as well as iPads alike.

The full Touch Apps family includes: Photoshop Touch, Debut, Proto, Collage, Ideas and Kuler. Let's break them down and see what each of them is good for.
Adobe Photoshop Touch
The touch version of Adobe's famous Photoshop software will work pretty much the same way as its bigger desktop brother. You can create layered images or edit and add effects to already existing ones.
A particularly nice feature is the Scribble Selection Tool. With its help users can tell Photoshop with just couple of scribbles which part of the image to keep and which to delete. If for example you'd like to remove the background from a portrait of a beautiful girl, you just scribble over the girl, which tells the application that this is the part you want to keep (obviously), and then scribble over the background to remove it.
You can also import images from the gallery, Google, Facebook and the Creative Cloud. Naturally, there's also the option for sharing your creations on Facebook for your friends to admire, or laugh at. Either way – fun times are ensured.
Here's an introductory video for Photoshop Touch from Adobe themselves. You can find more Touch App demonstrations on the Adobe website.
Adobe Ideas
Ideas covers the vector-based drawing in the Touch Apps family. You can draw with either a stylus or a finger, choose color themes and use layered images. The final results can be then imported to Adobe Illustrator of Photoshop for further adjustments without breaking too much sweat.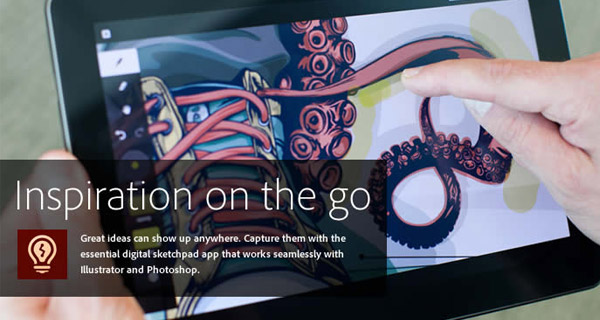 Adobe Debut
Adobe Debut is the presentation tool in the Touch Apps' lineup. With Debut users can open tablet-compatible versions of Creative Suite files and present them to clients or friends. Furthermore, the ability to add notes and drawings on top of the presented work makes it easy to add feedback.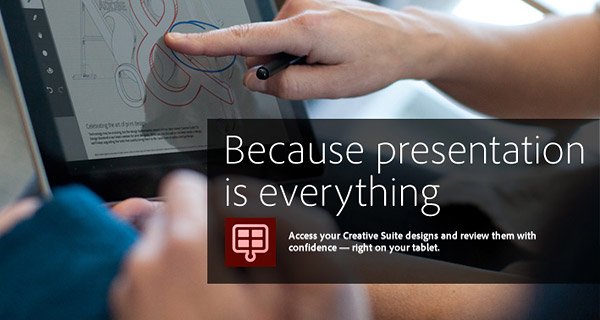 Adobe Proto
Adobe Proto is a particularly useful applications, because it allows for creating wireframes and prototypes of mobile and desktop websites. The app takes advantage of CSS grid frameworks, as well as jQuery and WebKit. Proto will be initially available for Android.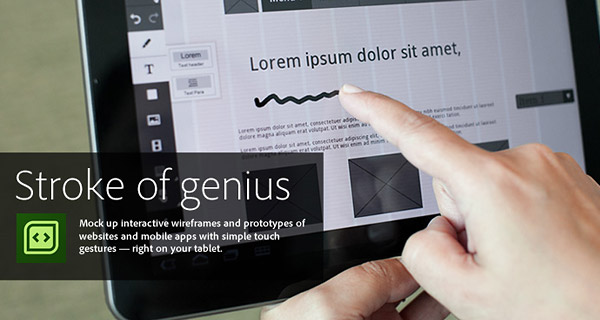 Adobe Kuler
Adobe has finally made it's existing Kuler website into an mobile application. Adobe Kuler lets you create color swatches from existing images and browse color swatches from other users, which can later be used in different designs. Users can rate and comment on different swatches, which enables for browsing by different criteria like rate and views.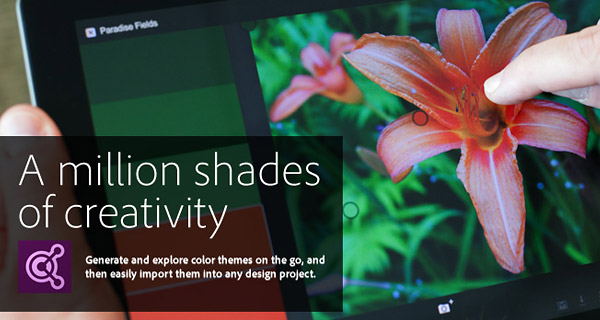 Adobe Collage
And finally, Adobe Collage is there to help you refine ideas and concepts by mixing different drawings and images into concept "mood boards", as Adobe calls them. The mood boards are not constrained by size and can also accommodate text, photos and color themes.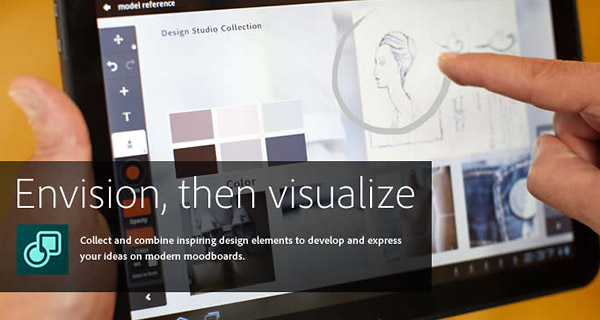 Creative Cloud is Adobe's way for letting people share and view files whether on the go or through a desktop computer. Availability and pricing, will be announced in November, but Adobe has revealed that it'll offer 20GB of free storage, which is quite nice. Here's what Adobe has to say about its new service:
Adobe® Creative Cloud is a major new initiative that radically redefines the content creation process. Adobe Creative Cloud will become the focal point for creativity, where millions can access desktop and tablet applications, use essential creative services, and share their best work.
All Touch Apps will cost $9.99 and will be available some time in November. Unfortunately, Apple lovers, iPad availability will be announced early next year, so Android users will enjoy the Touch Apps at first. Can't wait to try some of them. Which one do you fancy most?
Oh, and by the way, here's the especially cool opening of the Adobe Max keynote. Make sure you watch it!