Adobe switched to a subscription model for tis Creative Suite earlier this year, renaming it Creative Cloud. It was pricy – up to $50 a month for the whole suite. Now there's a promotion that will allow you to pay only $10 a month for Photoshop CC, Lightroom 5, Behance ProSite and 20GB of cloud storage over the next year.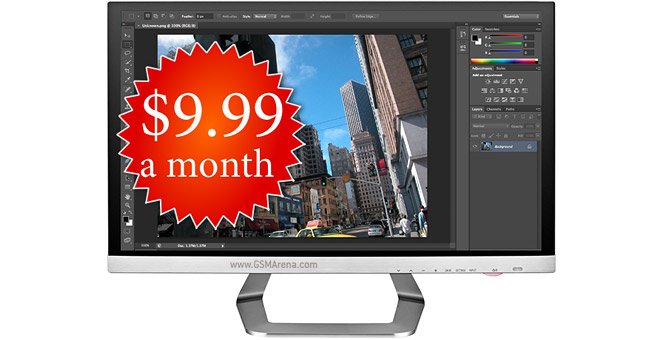 Previously, the $10 a month deal was only available for people who owned Photoshop CS3.
Anyway, the price per month differs by region – $10 in the US, €12.30 in Europe, £8.80 in the UK, you can check the price in your currency here.
The deal expires on December 2, so if you were going to pay for Creative Cloud anyway or the previous price was too steep, you might want to hurry.