It came as a bit of a surprise when it turned out that the Android Flash Player doesn't work on the Ice Cream Sandwich-running Galaxy Nexus a few weeks back. But Adobe have been hard at work to fix that and they've released what could be one of the very last updates for the Android player.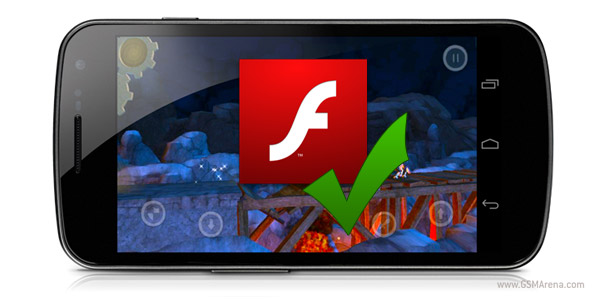 Let's hope it's not the last update, because while the Flash Player may be working correctly for the most part, some bugs are present in this release (several of which show up only on ICS).
Here's the full list of bugs to be aware of:
Seeking while video is paused will not update the frame on ICS device
StageVideo using On2 and Sorenson does not work on ICS devices
PHDS content plays with audio pops
OS does not prioritize incoming call – audio remains playing before and after call is received
Enter key does not work on the multi-line text input field
Nevertheless, the player works, and that's what is important at the end of the day, right? Head over to the Android Market and download the updated version. Let's hope Adobe will fix the updates soon enough in a follow-up update.