It looks like Apple's mobile devices are getting a lot of love from Adobe today. In addition to announcing Lightroom Mobile for the iPhone, Adobe has also made Ink & Slide and Photoshop Mix for the iPad.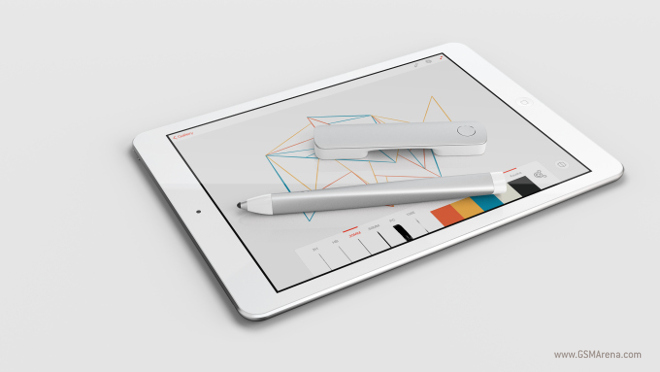 Ink & Slide are a pair of image editing accessories that'll give you a whole new way to use Photoshop on your iPad. Photoshop Mix is a photo gallery app that comes with a few neat features.
Ink & Slide is Adobe's first attempt at creating hardware, and they are a pretty sexy pair that seem to take a few design cues straight from Apple. Both the Ink & Slide are made out of Anodized aluminum with some white accents: very iPad-esque. The "Ink" portion of the duo is pretty much a stylus that works over Bluetooth. Adobe promises a superb ergonomical experience with the device, stating that no matter what angle you hold it, you'll have a comfortable grip, thanks to the care that went into designing the device.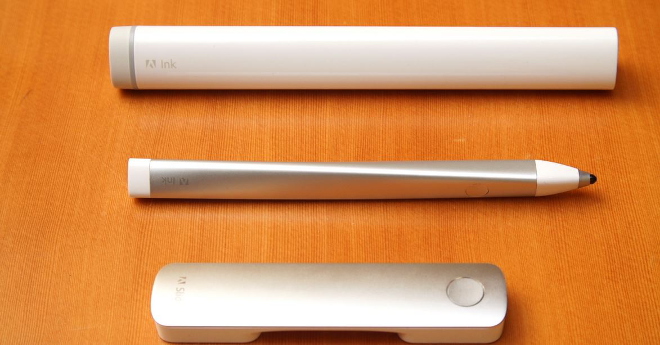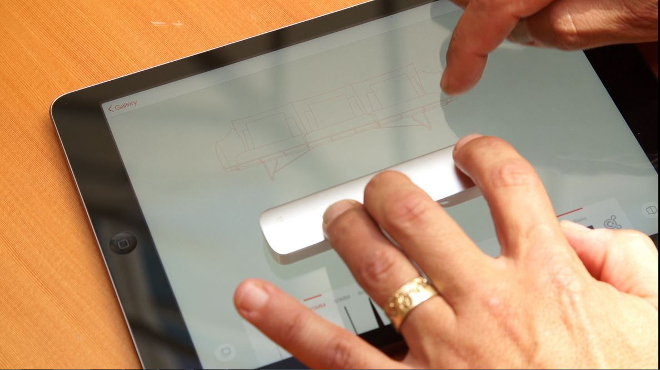 The slide doesn't require any batteries or charging: it is a magnetic ruler that has the ability to simulate different multi-touch points on the screen. Image editors and Photoshop artists could potentially have a lot of fun using these tools on their iPads: they may become very powerful allies for graphic artists. One would assume that because Adobe is making the hardware, that the use of the Ink & Slide will be a seamless affair with the company's software.
Photoshop Mix is an image gallery application that aggregates all of your locally stored image files on your iPad and allows you to sort them in pretty much anyway that you want. It also gives you the option to import your photos from social media sites like Instagram and Facebook.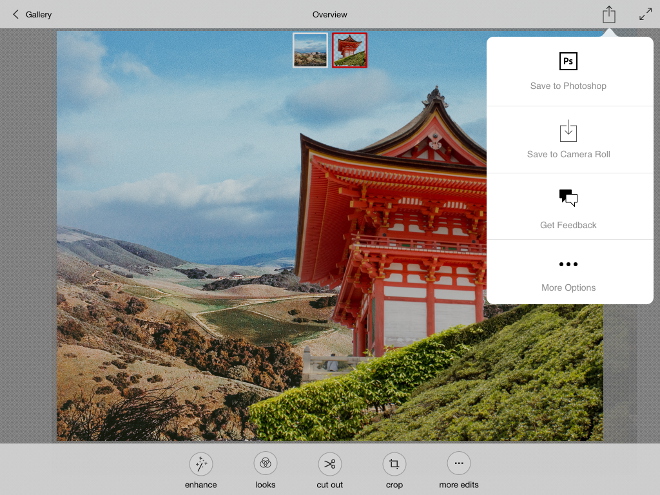 Mix also provides some light image editing features like filtering, cropping, and masking. Since it is an Adobe program, the files are interchangeable from program to program. So let's say you're doing some light editing in Photoshop Mix, such as mixing two elements from separate pictures, or applying a filter, but you want to do some more heavy duty editing in Lightroom, or your desktop photoshop, then you'll be able to do so without a problem. You'll also be able to sync your Mix images, naturally, through Adobe's creative cloud.
The Ink & Slide retails for $199, whereas Photoshop Mix is available for free download. However, to fully enjoy all of the benefits of Mix, as with most Adobe products, you'll need an Adobe CC account.
Any graphic artists out there excited about the Ink & Slide?