In a recent interview Motorola's CEO, Sanjay Jha, revealed that the company will release more multi-touch enabled devices in the future. However, it is still unknown whether those will reach the shores of the United States.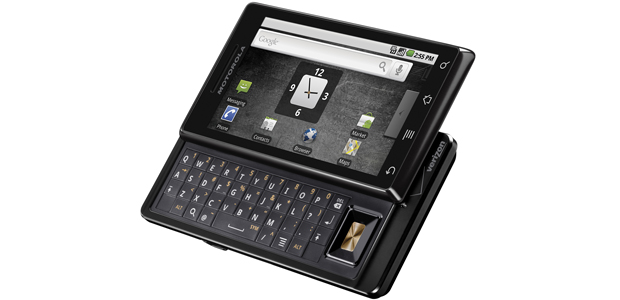 If you didn't know, Stateside the company's dream-of-a-revival-come-true Motorola DROID lacks multi-touch support while its GSM sibling, the MILESTONE, has it.
It's a sound guess that the reasons for the DROID not to pack multi-touch are not technical but as the Motorola CEO confirms "there's a complex set of factors" (was it Google, was it Apple, both or maybe someone else, the truth is still a mystery).
The same interview revealed something else I find quite intriguing – Motorola are about to announce some new devices, which will finally be able to solve the problem all the tablet manufacturers are facing: creating a mobile device that is compact enough to fit in your pocket and at the same time to offer a large screen (a 7-8″ one maybe) and a keyboard.
Oh, yeah, I'm more than eager to see that gadget in person. And in action too!