BlackBerry news are endless today, as Vodafone announced that they'll launch a white BlackBerry Torch in their network. And as you can see from the picture bellow it looks dead gorgeous in white.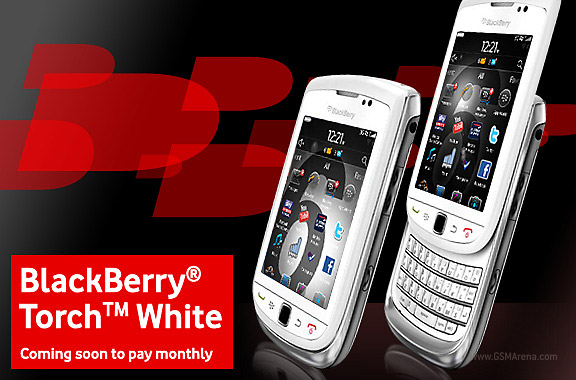 Vodafone brags that it will be the only carrier offering the white version of the Torch in the UK. However the exact launch schedule for the cool white slider is yet unclear.
The white Torch 9800 is the same as the ordinary sleek black edition as far as specifications are concerned. You can check them out on our BlackBerry Torch 9800 specifications page.