After getting blocked a couple of months back, the official YouTube app for Windows Phone is now back in the Marketplace as version 3.2. The popular app however, has lost some functionality compared to last time it was available.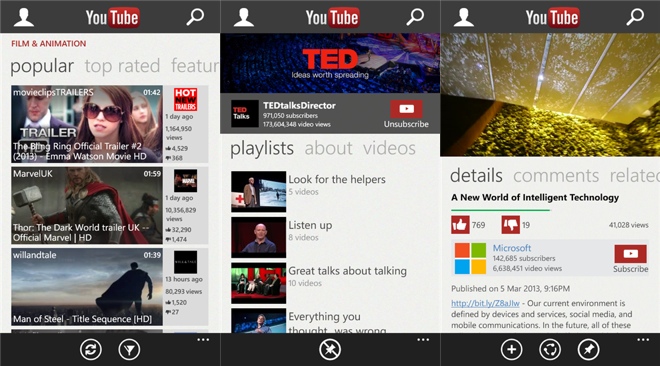 YouTube for Windows Phone has returned to simply being a shortcut for a web-player. When opened, the app takes the user to the mobile version of the YouTube website.
Users of the app will still manage to access their subscriptions. Things like downloads and notifications however, will not be available. Users will have to look for some of the highly capable third-party options out there.