We all saw the absurdly long lines in front of the Apple Stores full of people waiting for days (or even weeks) to be among the first ones to get hold of the spanking new iPhone 5. Imagine how those people would feel if they saw the boxes full of iPhone 5 units fall before their eyes, generating the unmistakable sound of shattered glass.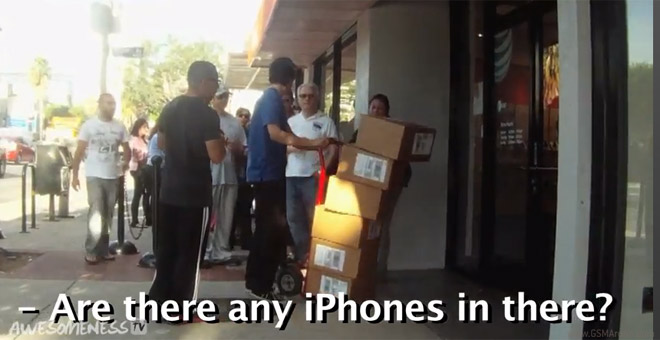 Well, that's exactly the kind of prank the guys over at AwesomenessTV pulled off in front of a few Apple Stores. The results are absolutely hilarious!
Check out the video below and see for yourself.