I've been using the Nokia N9 for a while now and I'm totally awed by the user experience. Now I regularly find myself swiping other touch phones with the intention of dismissing program screens and whatnot. Yeah, I'm surprised at myself too. I'm an old dog that doesn't like to learn new tricks but this whole swiping thing on MeeGo, it totally got me. Yes, the Nokia N9 grew on me. Big time.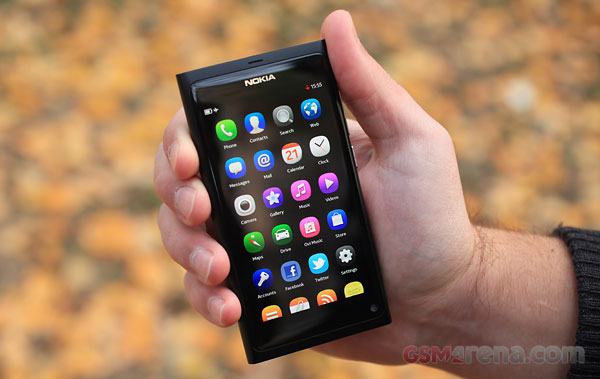 It's really a sad thing that the N9 might just be the last MeeGo handset and that it comes with this OS that hardly has any developers appeal or even future. If you are not happy about the available out-of-the-box apps on the N9, you can safely call it a day. There's no "eventually" in the possibility of getting a wider variety. And although Nokia has worked hard to deliver the modern-day basics such as Facebook, Skype and Angry Birds (who plays that anymore?), there are still apps that I do miss from iOS and Android. But I digress.
The most important thing about my experience with the N9 is the positives. That stuff I took from it and the stuff that make it enjoyable to use day after day. And you gotta believe me when I say it, I am a tough customer. I get to play around with all the latest and greatest in mobile software and mobile hardware so it's easy to get spoiled. It's so rarely that I see something new that when I get my hands on something truly unique and innovative, I'm all in. But that's what this job does to you, anyway.
Back to the Nokia N9, it's so different that any other current mobile OS that it immediately got my attention. I've been using it as my main smartphone for more than ten days now even though technically, it's not my job to have it after we got the review out the door. But I'm hooked. It's different in so many aspects that it amuses me every day. In the same time, it's feels surprisingly familiar. MeeGo has borrowed some small neat stuff from the best in business and getting what I expect to see made me feel at home right from the very first day.
For me, it's clear that we won't last long. It's like a fledgling romantic relationship that you start while on vacation and that you both don't intend on continuing once you're back home, but still, you enjoy every minute of it.
I knew the Nokia N9 wasn't really gonna be one of these long-lasting relationships that you commit to. With a price tag of 400+ euro, I didn't think it was reasonable for anyone with a knack for smartphones to buy it, let alone me. Plus I no longer have the patience to commit to a new OS and a new ecosystem much like I did back in the first days of iOS. These days are all gone. Now it's either iOS or Android for me and I'm already too deep into those to leave it all for a one-week romantic getaway with some stranger.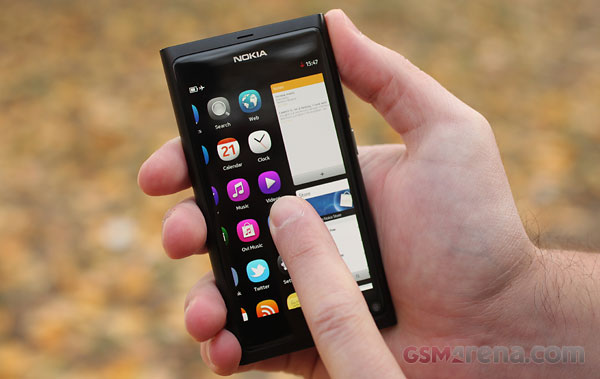 So as much as I enjoyed the N9 and its MeeGo OS, we'll part ways quite soon. But as I went about using the N9 day after day, I made mental notes of all the little things that I'd really miss once I return to the mainstream. Some of those are really minute, but I find them all immensely helpful in delivering a richer user experience.
So here's my list of the 7 things I love about the N9 (besides the impressive industrial design that deserves an article of its own). Hopefully, one day I'll see some of the items in this list implemented elsewhere in other mobile OS's.
1. The always-on clock. This might seem like a really minor thing but I'm one of these guys that got rid of the wristwatch ever since they got their first cellphone. And words are not enough to explain how useful it is to be able to check the time with only a glance on the N9, not having to pick up your phone. And the clock is equally visible both in the dark when the phone's lying on my bedside (so wrong having it there, I know), as in broad daylight.

2. The double-tap-to-wake gesture. Waking your phone just by double-tapping it seems like the most natural thing to do right from the very first time you try it. I bet that keeps the accelerometer in an always on mode, but I'd have it any day over some of the supposed battery life gains of doing without it.
3. The clock interface when setting up alarms and the time. Now, you gotta give it to MeeGo devs. They've come up with a unique way of interacting with the clock, unlike most other manufacturers who simply chose to copy the iOS way. The interface mimics the hands of a analog clock, but it's as modern as it gets.

4. The amazing touch haptics. Touch the screen and feel a vibration exactly where you touched it. And not only that, but it's a vibration so finely tuned it feels like the whole screen is clicking under your thumb. I'll just say this: When it comes to typing usability, the Nokia N9 can eat the two generations of BlackBerry Storm's for breakfast and then have some more.
5. Scrolling your contacts. The alphabetical scroll is light years ahead of the competition, working incredibly reliably. I almost never find myself skipping the alphabet letter I'm looking for. It's super smooth and yet highly precise.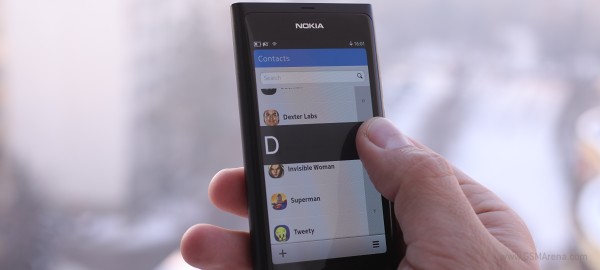 6. The unified message inbox. The Message center houses all your threaded conversations including those from SMS, Facebook and Skype chats, now how cool is that?
Another nice trick is that when you have an email opened, to get to the next one you just swipe across the screen. No need to get back to the Inbox list of emails.
7. The music player auto-generating its album art. The Nokia N9 music player might be somewhat limited regarding extra features such as equalizer presets and repeat options but it makes your music look really great by auto generating Album Art for you. Yup, those text-only icons below, are auto-generated based on the Album's name.

Another nifty feature is that clicking on the More… button while you are playing a track from the album takes you to a screen that automatically suggests music for you based on the artist.

Conclusion
So there you have it. Almost every part of the Nokia N9 interface has its own character. It's often unlike anything you've seen and it's surprisingly easy to use and get used to. I certainly wish the platform had more future ahead – both in hardware and software aspects. It's always refreshing to try out a new OS for a size, but eventually we all get back to the mainstream. Pleasure meeting you Nokia N9, I hope we bump into each other some day again.