Xiaomi held a flash sale of 60,000 Redmi 1S smartphones today in India and the whole thing was done in 13.9 seconds. This is the fifth time the company is holding such a sale, but today's was the largest of them all.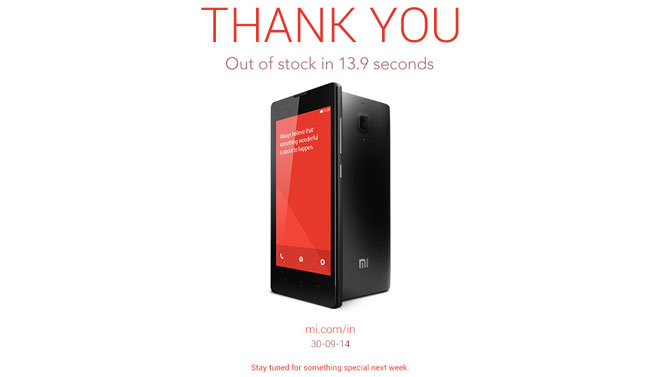 The company promises that something special is going to hit next week, but it's not going to be another flash sale. Don't get us wrong – there will be a sale but that will happen a week later, on October 14. To date, the company has sold a total of 240,000 Redmi 1S smartphones.
Xiaomi is opening its registration page for the upcoming sale today, later in the evening. You'll have to make a new registration for the new sale, as older entries are now closed.