Amazon is apparently hard at work on its next Kindle e-readers. The Kindle Voyage was erroneously listed for a short while by the company in Germany and Japan, and what you see below is purported to be an image of the device taken straight from its user manual.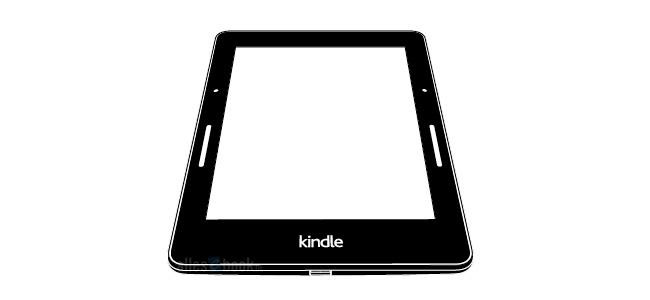 Update: an actual press image of the upcoming e-reader also leaked out. See it below.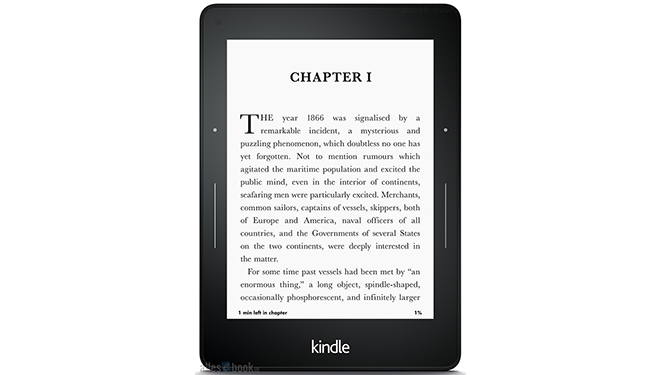 The Voyage will come with a 6-inch screen with 300 ppi pixel density – so this will be one high-res display. The exact resolution wasn't part of the listings, but it's speculated to be 1,440×1,080. This e-reader will also sport a new way to turn pages, by simply pressing lightly on the bezel, thanks to a new sensor that will be built-in.
As seen in the image above, this should be embedded in both the left and the right bezel, so you'll even be able to go back a page by simply pressing on it. We should also see some sort of intelligent, adaptive lighting of the screen.
The Kindle Voyage will weigh 186g, and its dimensions will be 162 x 115 x 8 mm. In Germany it will be priced at €189 in its Wi-Fi-only iteration. If you want 3G connectivity too, you'll need to shell out €249. The new e-reader should become available on November 4. It's not clear yet if this is supposed to replace the Paperwhite in Amazon's portfolio, or whether it will be sold alongside that as a more premium device (it is going to be more expensive, after all).
A new base model Kindle may also be on its way, at least to Germany. This will have a touchscreen, and the variant with ads will sell for €59. This model could be out on October 2.
Source 1 (in German) • Source 2 (in German) | Source 3 | Via 1 (in German) • Via 2