HTC and Dropbox have been mum about their deal for additional 3GB of free storage which was promised to come with every HTC device. Yes, according to some reports old HTCs seem to be receiving the free space, too. Well, now with the HTC Rezound being currently available for grabs, the deal with Dropbox has become active.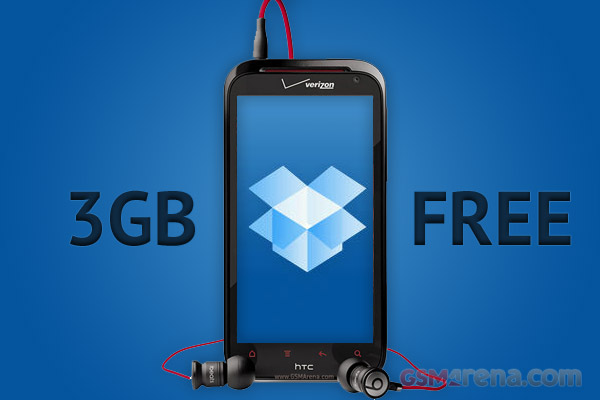 This is confirmed by user NightAngel79 over at Phandroid forums, who has purchased the Rezound recently. He reports that the Dropbox app doesn't come preinstalled with the device and the 3GB of free storage become available to your account only when you download the app and sign in with your Dropbox account.
So adding the 3GB of the bonus storage with the Dropbox's default 2GB free space gives all HTC owners a total of 5GB of cloud storage to spare. And if you count the optional extra storage that comes if you hit the referral system hard, you could be seeing your free Dropbox storage soar up to 11GB.
It all sounds very well, but unfortunately the 3GB of extra storage expires after a year. Bummer.
HTC owners, have you tried claiming your free Dropbox space yet? Share your results in the comments.