The last time we've seen a great deal for the UK on the original Nexus 7 tablet from 2012 was this January. It was then when the device went for only £99. If you missed that chance to get it this cheap, though, fret not for it's once again being offered at the same low price.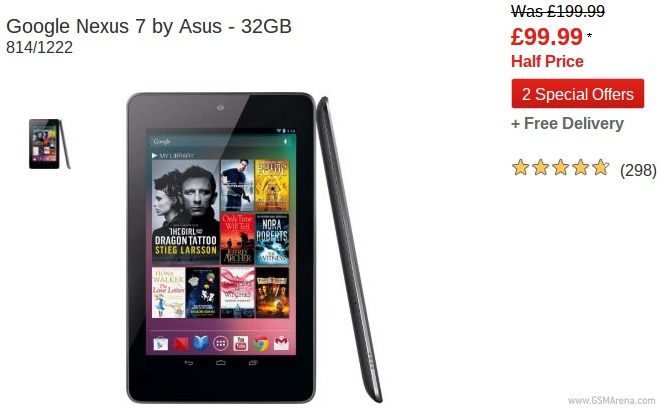 Apparently £99.99 is exactly half off the tablet's normal price, so you're saving quite a bit here. On the other hand, it is pretty old hardware (if you go by how fast the mobile world moves), so that sort of explains the price cut.
You do get 32GB of storage for this specific model, along with Google's stock Android of course. The Nexus 7 can be updated to Android 4.4 KitKat, which is still the latest version of the OS. So there's that to balance the Tegra 3 chipset used and just 1GB of RAM.
If you want to learn more about the original Nexus 7 tablet by Asus, make sure you read our review.