Nokia may have just snatched a Guinness record away from Sony – for the video wall made up of most smartphones. Using 200 Nokia Lumia 820 phones, Nokia Developer Champion Rudy Huyn created the installation and showcased it at the Microsoft BUILD conference. Sony's wall was made up of 196 Xperia ZL phones.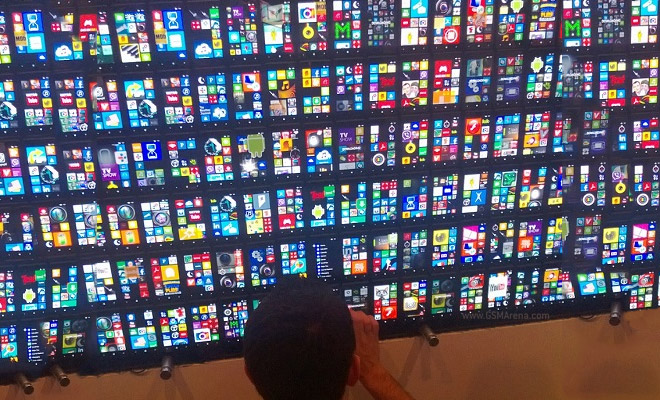 The phones were arranged in 8 rows of 25 phones and were all controlled from a single Lumia phone. Together, they showed an animated display of live tiles for a selection of Windows Phone apps and also an interactive map with Bing Maps.
You can check out a cool GIF animation of the video wall over at Nokia Conversations (was it shot with the Cinemagraph lens?). Anyway, you can also check out this video of an early test using a random assortment of 28 Windows Phone handsets.
If you want to see the installation live then you better hurry – today is BUILD's last day. Attendees can visit the game section of the 'Big Room' where the installation is located. There's no mention of a Guinness record though, I wonder what that's about.