Over at the Apple event in California Theatre in San Jose Tim Cook announced the number of devices that are currently running on the latest iOS 6.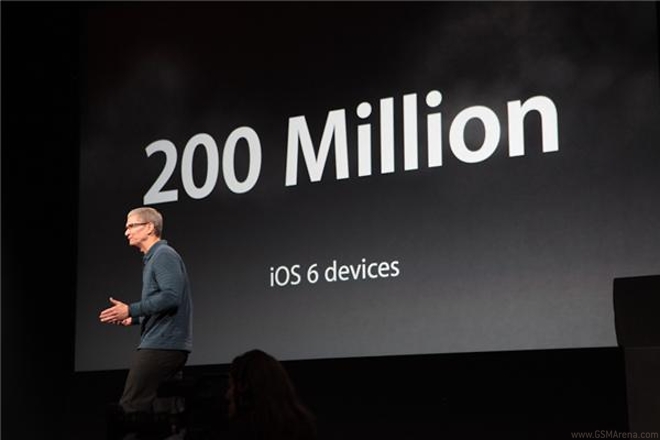 The magic number is 200 million, which is quite impressive.
iOS 6 started seeding to users on September 19 and reached 100 million devices in just a couple of days. In a matter of weeks iOS 6 has also covered over 60% of all the iPhones out there.
You can check out our detailed review of iOS 6 here.