Apple's latest operating system version, iOS 6, has already made its way to over 60% of iPhones.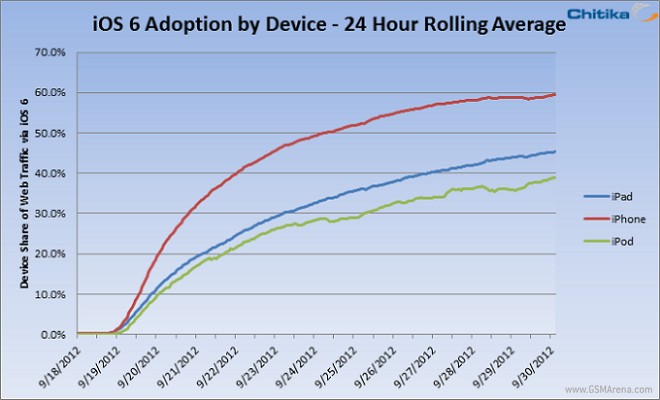 The new update has also made its way to roughly 45% of iPads and just below 40% of iPods since its release on September 19th.
The statistics, tracked by Chitika data analytics, reflects data gathered on September 30, so the totals are surely even higher today. Chitika claims that the reasons for the higher version fragmentation on the iPad and iPod as opposed to the iPhone is that certain versions of the iPod touch can't go past iOS 4, and the lack of incentives offered by carriers to encourage upgrades.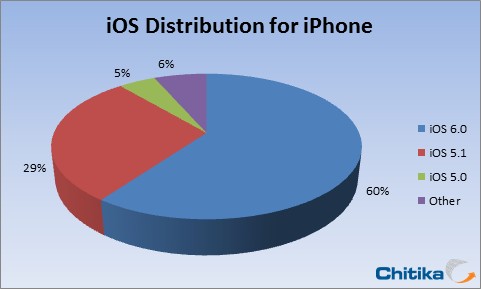 Overall, having to concentrate on only a handful of devices allows Apple to ensure quick rollout of its OS versions, and is far and away better than what Google can offer on Android.