Xiaomi announced that the first flash sale of its fitness tracking Mi Band saw 1,000 units being sold out within 7 seconds. The sale commenced today at 2PM IST.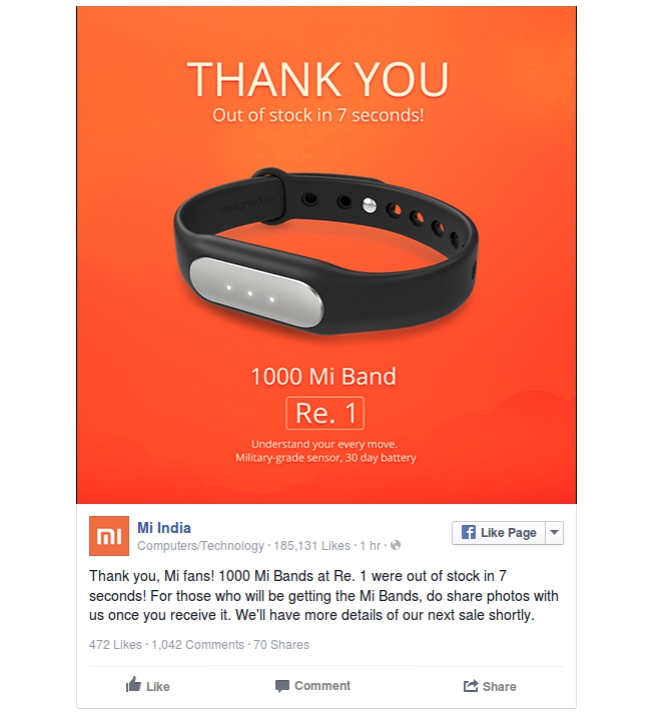 It's worth mentioning that the Mi Band wasn't put on sale on Flipkart this time around, rather it was sold directly through the official website of Mi India, making it the first device to be sold through the flash sale model via the company's online store.
Although the Mi Band carries a price tag of INR 999 ($15) in India, the Chinese company had earlier announced that the fitness device would be offered at a promotional price of INR 1 ($.016) to the first 1,000 registered buyers.