Last week, we saw Samsung Galaxy S4 going through a hard-to-watch scratch test and now it's the turn of the HTC flagship smartphone to get the rough treatment.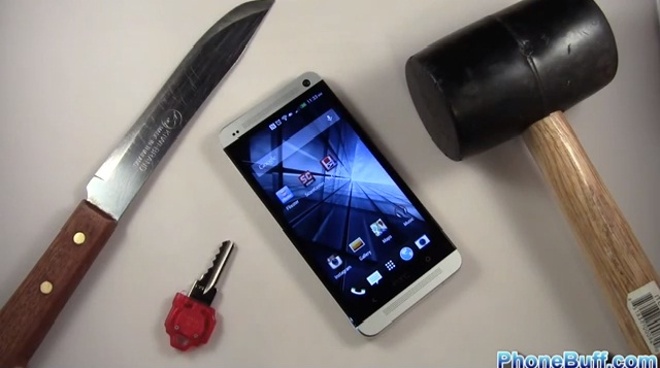 The HTC One comes with the Corning Gorilla Glass 2 along with an aluminum uni-body design giving the smartphone a highly sophisticated look. But is the One durable and resistant to scratches? Well, the scratch tests, where the device under goes the knife, key and a hammer is here to show that.
Check out the below video to see the condition of HTC One after it goes through the tests:
The tests confirm that the back panel of the HTC One can be scratched with relative ease, but the display is strong enough to withstand quite a lot of abuse.