Do you feel a sadistic pleasure every time you watch a scratch test video of a high-end smartphone? You'll enjoy this, then.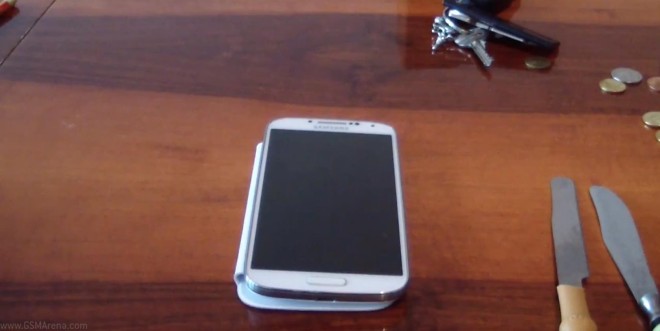 The Samsung Galaxy S4 is the first device on the market to sport Corning Gorilla Glass 3 screen protection, which is supposed to be really tough. Well, someone's decided to finally give it a proper test and has been kind enough to share the resulting video with the rest of us.
Check it out and remember to keep the kids away for this one!
Impressive indeed and at one point it even got me thinking that the guys behind it used some kind of clever trick like a super-thin and industrial-strength screen protector or other means of keeping the display safe. Then again, even though the quality of the video isn't exactly great, it would have been very hard to mask, so I'm willing to give the Galaxy S4 and its Gorilla Glass 3 screen the benefit of the doubt here.