According to a report in 9to5Mac, Apple is about to bring split-screen multitasking to the iPad range with iOS 8. The tweak will finally allow iPad users to use two apps at the same a time.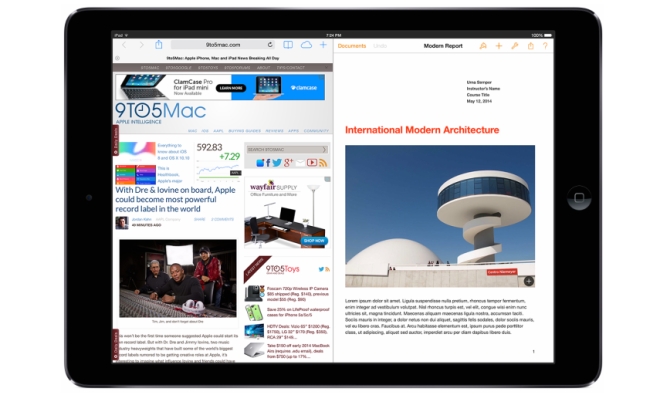 The feature is certain to enhance the productivity credentials of Apple's slates, especially the full-size ones such as the iPad Air and the iPad 4. Allegedly, the functionality will allow apps to easily interact – users will purportedly be able to drag various content between screens such as text, video, and images.
Apple is also tipped to work on a platform which will allow developers to design apps which can easier interact with each other. Such functionality will likely mean that app developers will be sharing content at some point down the line.
Lack of split-screen multitasking has undoubtedly been the biggest chuck in the otherwise shiny armor of the Apple iPad and its OS. It has been the focus of ads by rivaling companies, including Microsoft and Samsung.
Are you excited about the idea of split-screen multitasking baked into iOS?