Sony launched the Xperia Z1 Mini (Z1 f) exclusively on the NTT DoCoMo network in Japan yesterday and its Snapdragon 800 chipset with quad-core Krait 400 CPU makes us feel all fizzy inside.
With such specs, the Z1 Mini seems to be a result of our quest for a high-end compact Android smartphone, which we started a while ago. It seems Sony has listened and we're now going to see just how fast the Xperia Z1 Mini really is thanks to some benchmark results that have surfaced today.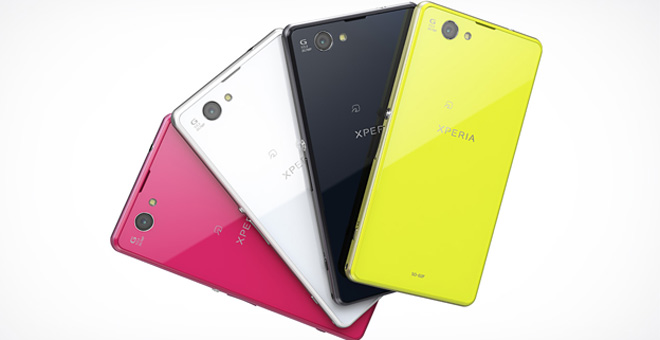 The benchmark test in question is AnTuTu and the result it shows are quite intriguing. Since the Xperia Z1 and Xperia Z1 Mini share the same chipset, you'd expect them to perform the same. However, that's not the case.
The Xperia Z1 Mini scores 34,376 points in AnTuTu, while the Xperia Z1 managed just 30,850 points in our test.
AnTuTu 4
Higher is better
Sony Xperia Z1 Mini




34376

Sony Xperia Z1




30850

LG G2




30243

Sony Xperia Z Ultra




29185

Samsung Galaxy S4




27613

HTC One




26389

LG Nexus 4




17006
The reason for the difference in the performance is sure to be the displays of both devices. The Xperia Z1 features a 5″ 1080p display, which is much more demanding than the 4.3″ 720p display of the Z1 Mini.
Here's hoping Sony manages to launch the Xperia Z1 f SO-02F in a broader range of regions than just Japan.