Memory cards come in powers of two, 8GB, 16GB, 32GB and so on. SanDisk broke the mold – and the record – with a new 200GB microSD card. It's a follow-up to the to the first ever 128GB but offers 56% more storage.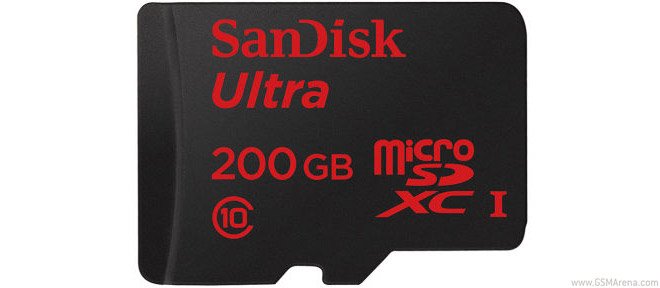 That's enough to record 20 hours of 1080p video.
Moving files won't take nearly as long, the card is UHS-I rated and can offers transfer speeds of 90MBps. That's approximately 1,200 photos moved per minute.
The card is water proof, temperature proof (-25°C to 85°C / -13°F to 185°F), shock proof, magnet proof and even X-ray proof (in case you're photographing super villains or something).
The 200GB microSD card will become available worldwide in Q2 at $400. That's probably way over the price most stores will ask not long after launch – the 128GB card is currently $100, having started at $130. It was as low as $90 at one point.