One of the headlines that has come out of IFA 2013 so far is the announcement of the Samsung Galaxy Note 3. It sports a plethora of new software features and awesome integration options with the just announced Galaxy Gear smartwatch.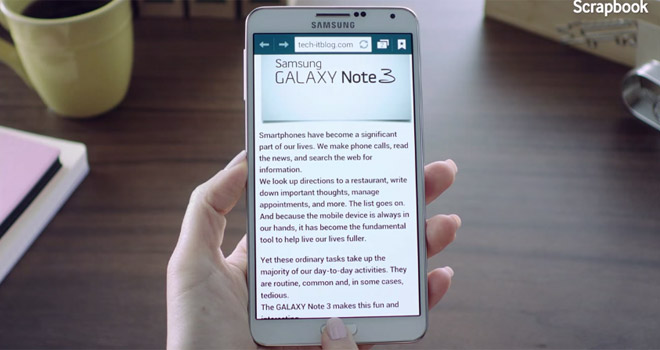 So, in order to familiarize potential Note 3 owners with some of its new software tricks, Samsung has made a lengthy hands-on video of the phablet. In the video, the presenter talks about the new S Pen functionality, namely the Air Command feature. The updated S Pen, Scrapbook, Action Memo, as well as S Finder are also mentioned in the hands-on.
Here's the 18-minute video below. We suggest you make yourself comfortable, grab a snack and check it out in full.
For even more information on the Samsung Galaxy Note 3 and Galaxy Gear, we strongly urge you to check out our detailed hands-on where we leave no stone unturned as well.