Somehow last night during the announcement we missed the fact that the Galaxy S4 is the first phone to feature Corning's Gorilla Glass 3. Yeah, I know, it's not a big thing, but tech geeks are sometimes excited by small things like this.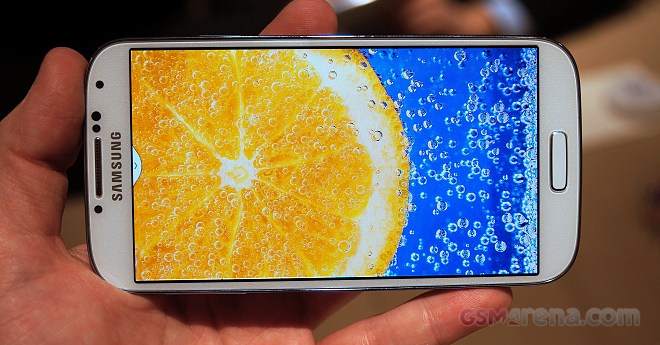 The Gorilla Glass 3 was announced back at CES, earlier this year, and is marketed as having Native Damage Resistance™. Of course, that's just a bunch of words marketing people love to use. What matters is that the new glass reportedly provides enhanced scratch resistance, reduced scratch visibility, and better retained strength once a scratch occurs.
According to the manufacturer, the Gorilla Glass 3 is stronger, and is 3x more scratch-resistant than Gorilla Glass 2. Plus some 40% less scratches are visble once they occur.