It seems the whole Bendgate affair isn't over as everyone is keen to strike the iPhone 6 Plus where it hurts yet again. A clever ad of the Galaxy Note 3 has popped up, showing the bent iPhone 6 Plus bowing to the Android phablet.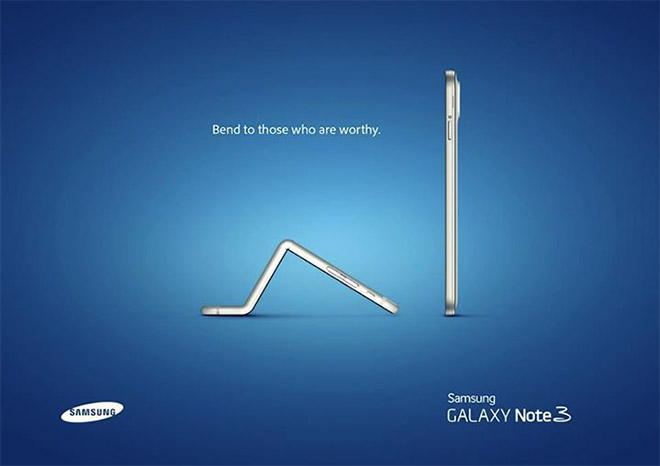 Update:It turns out the image above was created by an independent marketing agency, rather than Samsung itself.
The Galaxy Note 4 would be more relevant, though. In addition, HTC and KitKat have also jumped on the Bendgate bandwagon on Twitter.
Sarcastically, HTC notes, "Designed to withstand the most demanding environments. Like your pockets." It refers to the One (M8), which is also made of aluminum, but hasn't suffered from bending issues so far.
Finally, and rather unexpectedly, KitKat has chimed in with the more simpler "We don't bend, we break."
The list now consists of LG, Samsung, HTC and KitKat and countless others, but we do feel the thing is getting a bit old now, so maybe manufacturers should start focusing on something else.