Italian luxury brand Caviar has launched a successor of its limited edition Putinphone, and it was only logical since all 44 units of the first one were sold out in just one day. The Putinphone 2, however, sports a titanium back engraved with the Russian President Vladimir Putin and the Kremlin and 499 units will be made.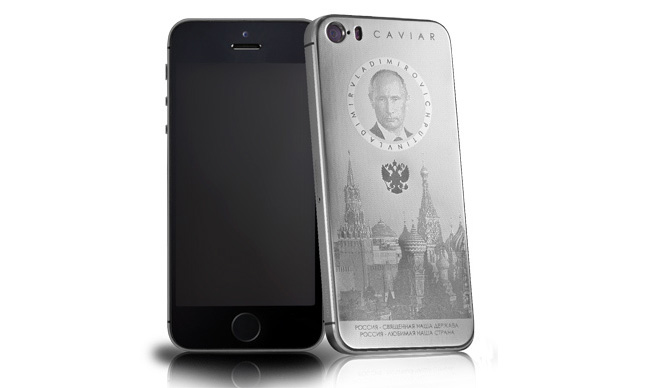 Based on the iPhone 5s, the Putinphone 2′s full model name is the Caviar iPhone 5S Ti Supremo Putin. And it costs the cool $3,320 (RUB 119,000).
If you're wondering why Caviar didn't go for gold this time, it's because titanium is "the hardest, most pure metal in the world," and this reflects the "indomitable force, unyielding will and steadfastness of Russia's leader."
If the amount of testosterone in the quotes above wasn't enough, check out the phone in this close-up shot.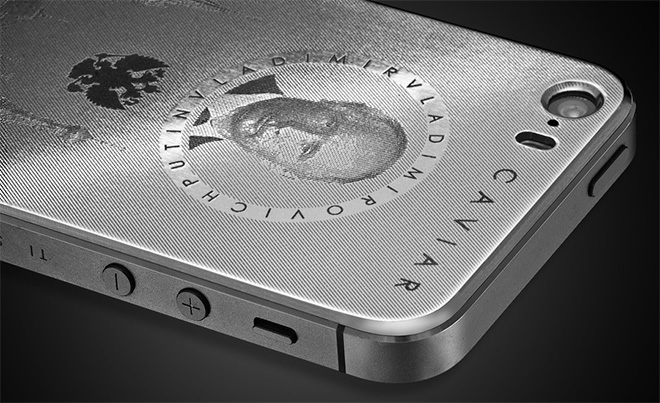 The engraving was created thanks to an old technique known as guilloche, often implemented in watchmaking. The phone isn't yet released, but you can place an order from the source link below.